Zoom in and out of OpenCycleMap: the difference between the Netherlands and the UK is stark, as is the difference between Belgium and France, countries which share the same topography at the border, and in parts the same language, but where the provision of cycleways is so different.
There are also stark differences between the two "halves" of Belgium, the Flemish-speaking north (Flanders) and the French-speaking south (Wallonia).
It's also worth pointing out that the provision of cycleways doesn't necessarily mean the cycling will be great; for instance, from the map it might seem that Belgium has more cycleways than France, but that doesn't mean Belgium is a better cycling country than France.
Note, not all of the purple cycleways marked on the map above are separated or protected. OpenCycleMap is crowd-sourced, and some data is provided by state actors, but in other countries this is not the case. Plus, density of cycleways can sometimes reflect population density, see: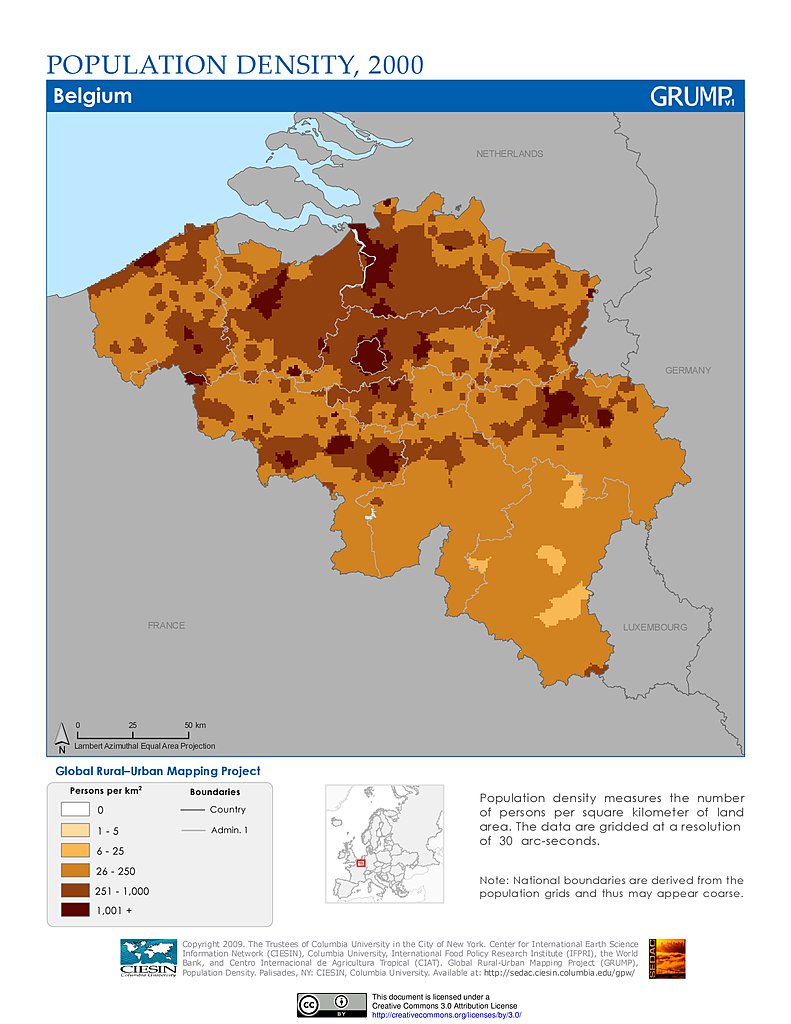 More such stuff in Bike Boom, published May 2017, Island Press, Washington, D.C. Sign up for updates on the right.